March 6, 2014
---
IN THE NEWS
Follow Us On These Social Networks:
---
By Lisa Kaess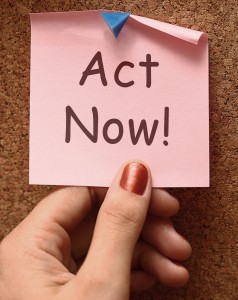 Hooray, it's spring! After what was a tough winter for many of us, it feels like the year is only just getting underway.
But there's good news — 2015 should be another solid year at work, at home and at play. In fact, sentiment was so beaten down over the winter that we might get a positive surprise this spring and summer, similar to last year. At Feminomics, we're calling 2015 a "Year of Action," because in contrast to recent years, U.S. consumers benefit from a stronger U.S. dollar exchange rate, low gas prices and borrowing costs back down near record lows. Here are our top three ways to seize the moment and make it yours… full article here
---
By Lisa Kaess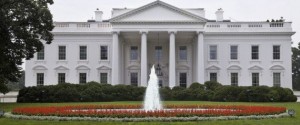 Pundits and talking heads got it wrong debating a possible challenge by Senator Elizabeth Warren to Hillary Clinton for the upcoming Democratic presidential nomination. It's not about Clinton versus Warren, but rather Clinton plus Warren for a "Ladies First" ticket in 2016. Democrats should encourage these formidable females to become a two-headed hammer that finally shatters Washington's glass ceiling. And they must avoid a demeaning, debilitating catfight at all costs… full article here
---

Lowball salary. As a new employee, you may feel grateful for whatever starting salary is offered, since even a lower salary will likely be more than you've ever made in your life. What's more, many graduates (particularly women) may feel reluctant to push for more pay given their lack of experience, concern about seeming pushy and the tougher job market.
Think twice before accepting the first number offered. According to Lisa Kaess, economist and producer and founder of the consulting firm Feminomics, negotiating for a few thousand dollars more in salary at the outset not only can help students pay down their loans faster, but it can add up to $1 million more in earnings over the course of your career. If you're not sure what the market rate is for your position in your location, check sites like PayScale.com and Salary.com for averages.
---
By Lisa Kaess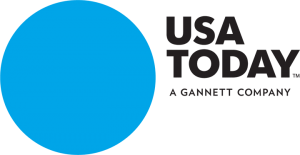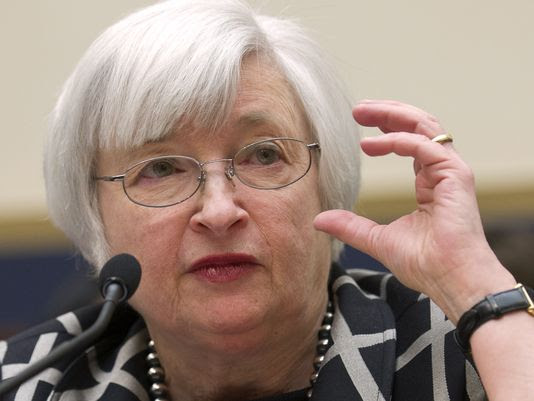 Despite recent high profile promotions like Janet Yellen of the Federal Reserve, women remain under represented in senior management.   This opinion column by Lisa Kaess appeared in USA Today on February 24, 2014.  Photo of Janet Yellen – USA Today (Cliff Owen, AP)
Special thanks to The OpEd Project for including me in their January 2014 seminar, and to the 'new girls club' who pitched in with edits, ideas, and support in helping this piece gain a wider audience.  Please feel free to do the same!
Read More...
---
Financial markets and pundits have given Janet Yellen a "thumbs up" since she took the helm at the Federal Reserve in February. That makes her the second woman to assume the top slot at a major U.S. institution this year, following the recently appointed General Motors Chief Executive Office, Mary Barra. But hold the champagne. In spite of these high-profile promotions, women continue to struggle to reach critical mass, let alone parity, at the highest rungs of U.S. corporations, institutions, and government.
Bureau of Labor Statistics data tell us significantly more young women attend college than men and women make up 51.5% of workers in professional and related occupations. Women comprise 47% of the labor force, serving as main or sole breadwinner to 40% of the nation's children, and carry responsibility for 80% of household purchasing decisions. Yet they make up only 14.6% of executive officers and 4.6% of Fortune 1000 CEOs.
Simply put, there is an army of "ladies in waiting."
Catalyst's 2013 Census of Women in Fortune 500 companies reports that women held less 17% of board-level positions. Women of color comprise a paltry 3.2% of board seats. One in 10 firms has no female members serving on their board of directors. This continues despite research suggesting firms with female directors excel.
An analysis of 2,360 firms by Credit Suisse Research Institute over six years found companies with one or more women on the board outperform. In addition to seeing higher share prices, firms with greater gender diversity on their boards stood out after the 2008 downturn, delivering higher returns on equity, less volatility in earnings, and less leverage.
GMI Ratings paints an even grimmer picture, finding that over one-third of thousands of companies trading on U.S. stock exchanges they examined have no female board members. Among them was social media darling Twitter, recently subject to a barrage of criticism for its all-boys club ahead of its initial public offering last fall. Twitter recently added Marjorie Scardino, the former CEO of Pearson Plc. as a director. Still, aside from a smattering of high-profile women such as Yahoo's Marissa Mayer and Sheryl Sandberg of Facebook, GMI Ratings reported that nearly half of U.S. publicly traded technology firms have no female board members.
To be fair, the competition gets tougher for men and women alike as they ascend the ladder. Women who assume more responsibility in caring for children and aging relatives may find themselves unable or unwilling to make the sacrifices necessary. As Gloria Feldt, former CEO of Planned Parenthood and co-founder of Take the Lead, shared in an interview that "It was no longer that doors were closed to women, but that women were not walking through the doors at the rates necessary to bring us to any kind of parity."
Does the decision not to "lean in"– to paraphrase Sandberg — stem from personal preference, or a response to business conditions or socialized behavior? A recentstudy of PhD candidates in economics over 15 years found that women who married within five years after obtaining their doctorate endured a "marriage penalty." They experienced considerably slower salary growth relative to their unmarried female peers. Perhaps these women decided play the role of "trailing spouse" to maximize household income by allowing their spouse's career to take precedent — especially in the testosterone laden field of finance. Changingentrenched habits takes effort, but can be done.
It's not as if we don't have plenty of credible candidates out there today. After all, the Federal Reserve and GM managed to find two highly qualified internal candidates in traditional fields of finance and automobile manufacturing. This throws down the gauntlet, challenging other companies to do more. These firms also trail behind international efforts to address gender disparities in the boardroom, with the United Kingdom and Australia making significant strides since 2010 — compared with virtual stagnation in the U.S. during the same period.
So if you are a decision maker or senior executive, take the time to promote at least one candidate in 2014 who, like Yellen and Barra, add diversity and range to your inner circle. The data indicates companies doing so reap tangible benefits to their bottom line, and to the broader U.S. economy.
If not, be careful, for this army of "ladies in waiting" is starting to agitate. It's only a matter of time before they vote with their wallet for firms that value their point of view, not just their purchases. Other companies will be left behind, with their shareholders wondering why they waited too long to act.
Lisa Kaess is an economist and creator of Feminomics, focusing on financial themes and money basics for women.
In addition to its own editorials, USA TODAY publishes diverse opinions from outside writers, including our Board of Contributors. To read more columns like this, go to the opinion front page or follow us on twitter @USATopinion orFacebook.
---
Contact Us:
www.feminomics.com
[email protected]
212.838.3900212.838.3900
Subscribe to our You Tube Channel & 'Like' us on Facebook:
http://www.youtube.com/user/Feminomics
@Feminomics_Lisa
Feminomics on Facebook
Pinterest – Feminomics
---