WATCH: Senator Gillibrand & The FAMILY Act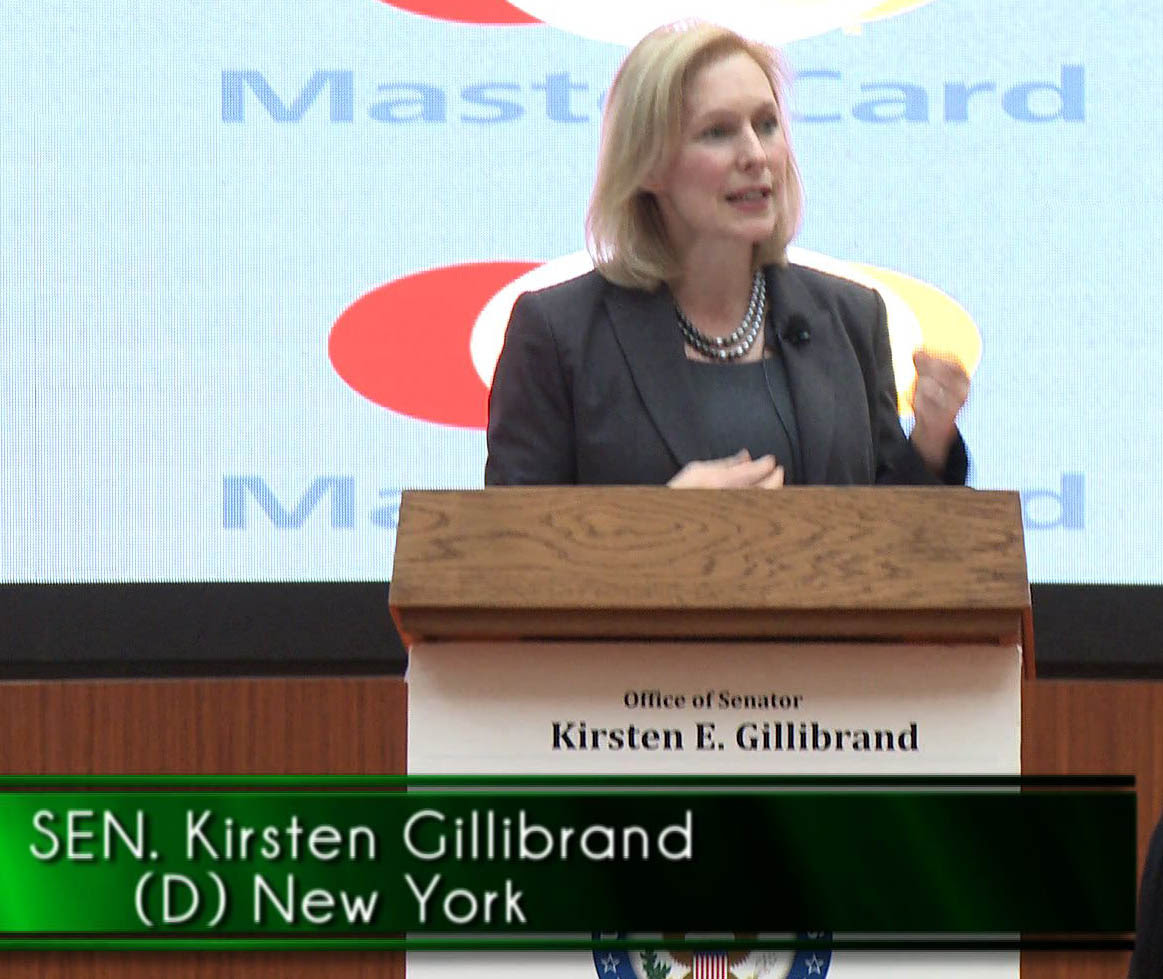 Sen. Gillibrand (NY) visits MasterCard headquarters to highlight their family friendly policies. She and Rep. Rosa DeLauro (CT) are Co-Sponsors of the FAMILY Act.
The US leads the world in many areas, but it lags behind in the area of paid maternal & family leave, one of only a handful of countries yet to adopt this global standard. Senator Kirsten Gillibrand seeks to address the gap with new legislation. The FAMILY Act would create an independent trust, funded by employer/employee contributions (about the cost of a cup of coffee per week), based on programs already underway at the state level. Under the Family & Medical Leave Law (of 1993), employees may take time off for serious health related issues, but nearly half cannot afford to do so because it's unpaid.
---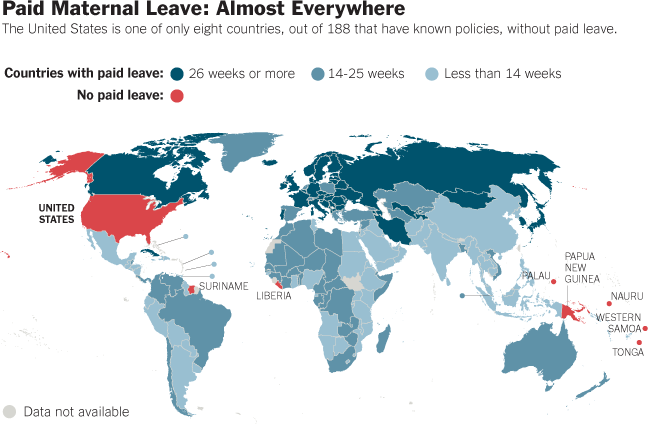 Source: The New York Times: "Children's Chances: How Countries Can Move From Surviving to Thriving" by Jody Heymann With Kristen McNeill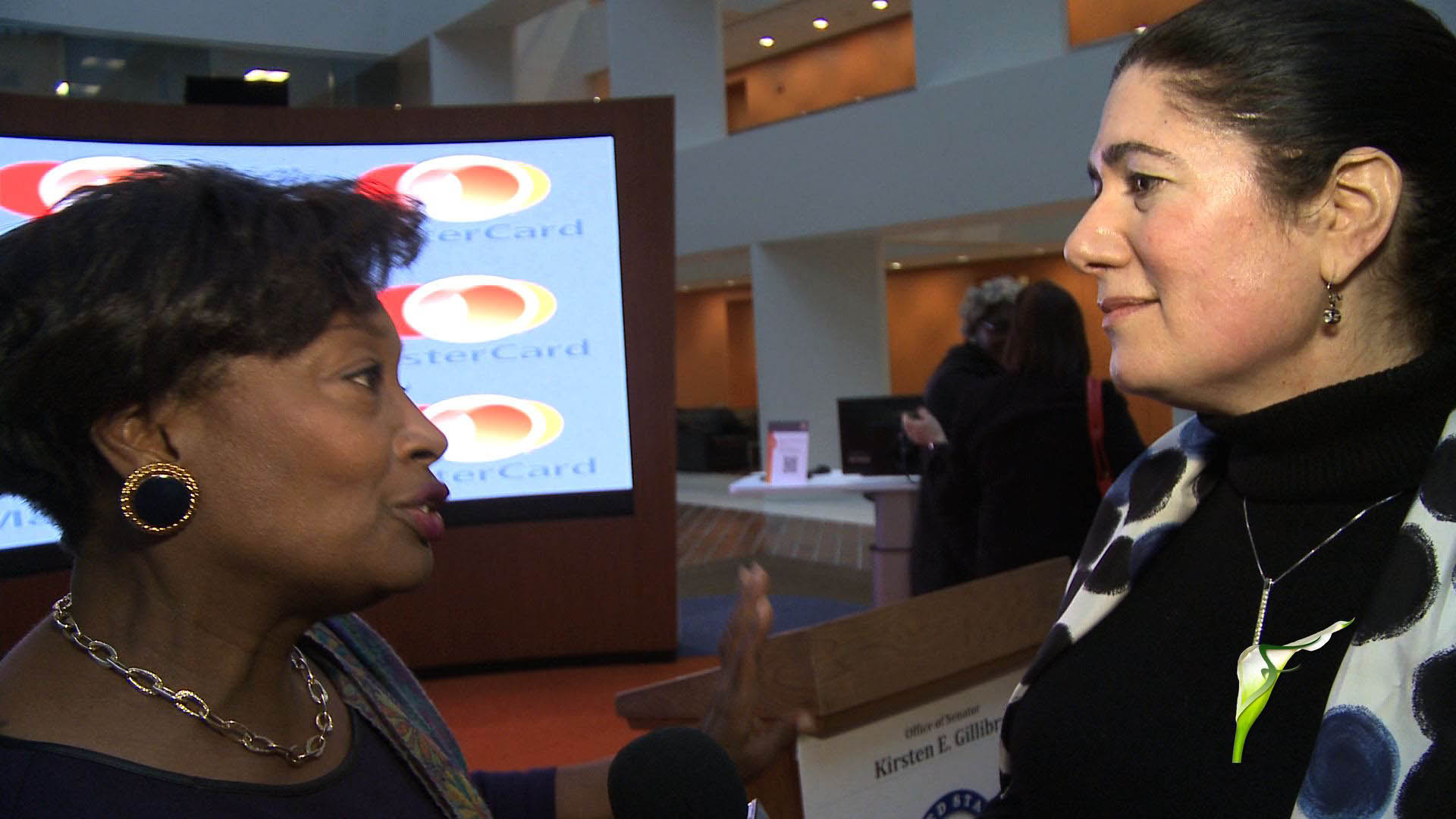 Dr. Donna Nelson: Breaking Bad's Science Advisor
NY Sen. Andrea Stewart-Cousins tells Feminomics she is behind efforts to enact paid family leave in the NY State, similar to laws guaranteeing 6 weeks of paid leave in California and New Jersey. And in New York City, Mayor Bill DeBlasio has announced he will expand the right to paid sick leave to cover all workers at businesses with 5 or more employees.
---
Paid Parental Leave the Standard at Top Companies
Working Mother encourages companies to vie for a spot on their "100 Best Companies" list for working mothers. Firms undergo an in-depth review of their practices, competing against hundreds of their peers. Below is a table of where their 100 Best Companies stand on paid parental leave — and here's a summary of their 2013 findings.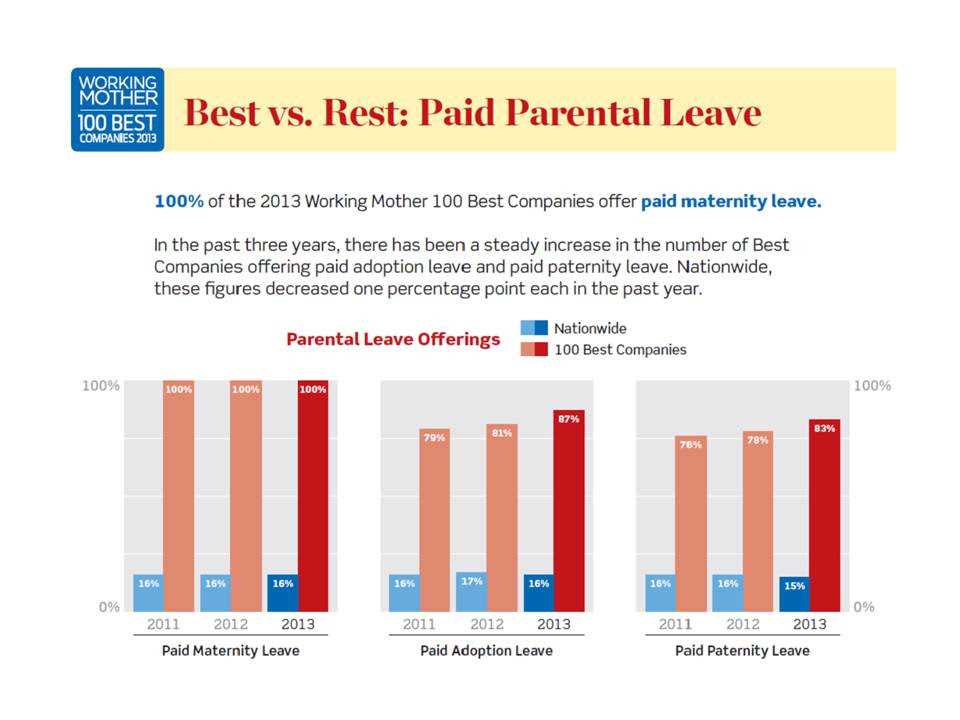 Source: 100 Best Companies 2013 — workingwoman.com
---
Register Today! Women's Networking Event (Free)
Thursday, February 6th 5:30 to 7:30 pm

Women's After Hours Informal Networking Event:
Pier 701 Restaurant & Bar
Piermont, NY 10968
www.pier701ny.com
Please RSVP by Jan. 30th:
Resolve to be part of the 'New Girls Club' in 2014! Following up on the very successful Women Owned Business Breakfast last November, join female business owners and professionals at an informal after-hours networking event Thursday evening, February 6th. Space is limited, so register today using THIS LINK. RSVPs are needed by Jan. 30.
Admission is free (cash bar), light refreshments will be served. During the event, an exciting announcement will be made revealing the developments for a new alliance of female professionals and women business owners. Thanks to M&T Bank for sponsoring this event, and to WEDC (Women's Enterprise Development Center) for its support.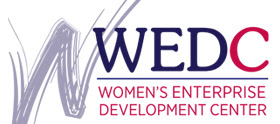 ---
Subscribe to the Feminomics You Tube Channel, 'Like' our videos, our Feminomics Facebook Page, and follow us on Twitter.